"But as for you, continue in what you have learned and have firmly believed, knowing from whom you learned it and how from childhood you have been acquainted with the sacred writings, which are able to make you wise for salvation through faith in Christ Jesus."
2 Timothy 3:14-15
At Faith Bible Church, we offer classes from nursery through 5th grade. Children's Ministry is just that… it's ministry. From the age at which they're able to sit still and listen, we use "'Family Bible Classroom" – a children's curriculum that works passage-by-passage through the whole Bible, teaching kids the full counsel of God.
We love our children and are very excited about the curriculum we have chosen to use in order to train them up in the admonition of the Lord.  While we believe the primary responsibility to train up children belongs to the parents, we also realize that the church's responsibility to both children and parents is to do everything we can to help them along the way.
If you'd like to know our curriculum schedule, so you can be reading the same Scriptures your children are learning each week, please ask your children's teacher. They should be able to provide you with a Scripture reading calendar and any other information you require.
FAQ
How are my children placed into their class? When do they graduate and move up?
Your child's age, as of September 1, is the guideline for determining his/her age-appropriateness for any ministry. Our typical "graduation" day is in the summer, near the end of June. For more information about this or any aspect of children's ministry, please contact us. 
Do you offer classes during each services?
Yes! Classes are offered during both 1st, 2nd & 3rd services on Sunday morning.
(0-PreK ONLY during 11:00am hour), families are also welcome to join us in the Performing Arts Center. 
What's the specific class breakdown by age?
Nursery (0-12 months)
1 Year Olds
2 Year Olds
3 Year Olds
4 & 5 Year Olds
Kindergarten and 1st Grade (including 5-year-olds who are enrolled in kindergarten)
2nd-5th Grade
What do I need to do to check my child in on Sunday morning?
Simply follow the signs to "Children's Ministry" and we'll help you check-in. If you're not sure where to go, ask anyone and they'll be happy to direct you. We use an electronic check-in and name tag system to ensure the safety of all children. You'll be given a guardian receipt when checking your child in. Please make sure to keep the guardian receipt for when you come back to pick your child up.
Where do Children's classes take place?
While we are meeting at Murrieta Valley High School, all children's classes are held outdoors in shaded, carpeted areas. We have outdoor heaters to keep everyone warm if it's chilly in the early morning hours.
My child has an allergy or health concern. What should I do?
Please communicate any health-related concerns with Children's Ministry staff when you check in.
How Do I Set Up a Check-In Account?
We use an electronic check-in system at FBC to ensure the safety of the children. We'll help you get set up on your first visit to the church.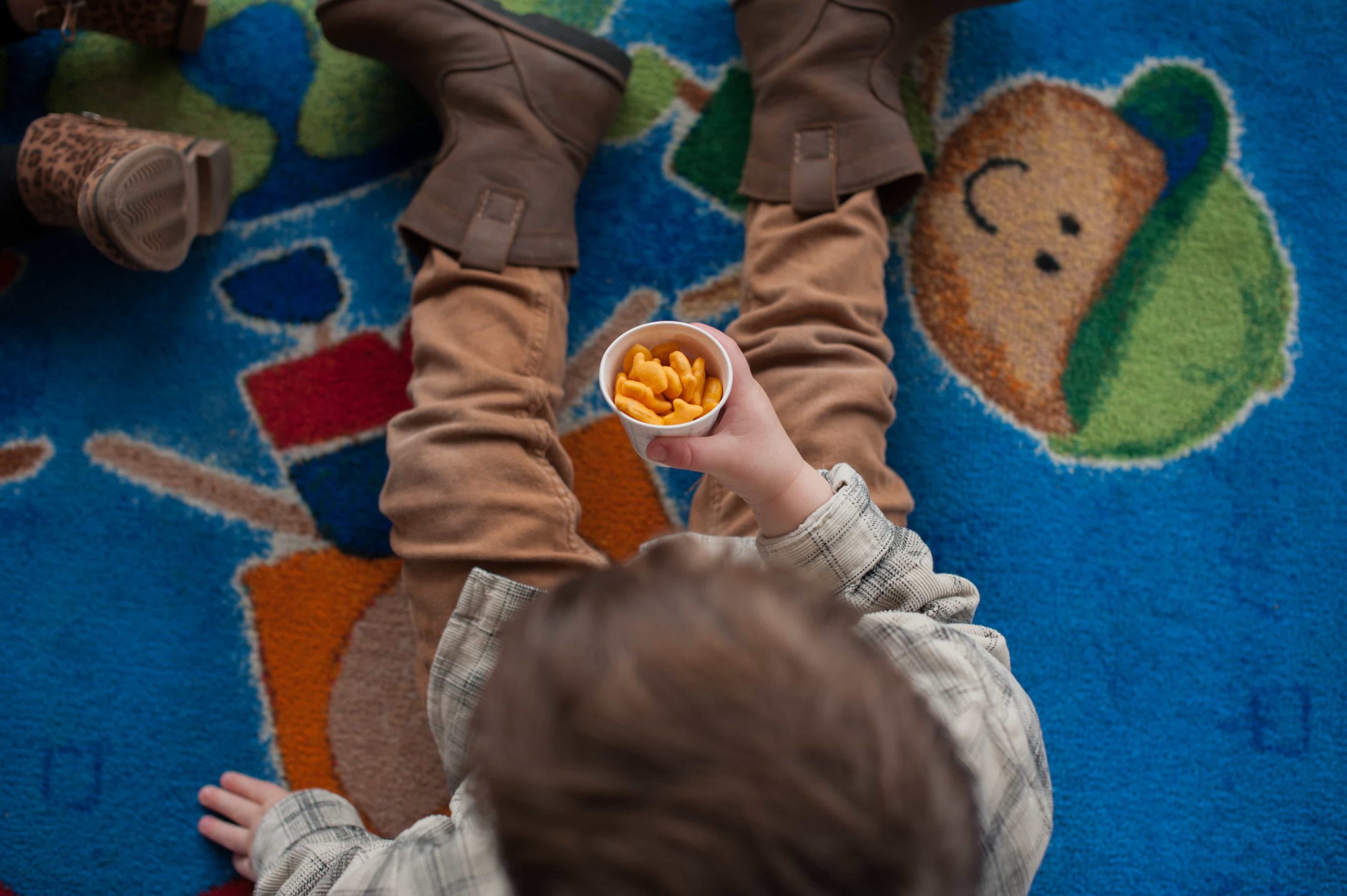 HOW CAN I VOLUNTEER?
Let us know you're interested by filling out the information in the link below!