A Vision for the future of FBC
In September 2010, by God's grace, FBC bought 24 acres of land in Wildomar that had been foreclosed and gone back to the bank. We worked to quickly pay off the land loan by 2015, and began to pursue the development of our property with the City of Wildomar. In 2021, we secured financing by bond issue to undertake construction of our campus. Here is the latest:
The Shape of our Future Campus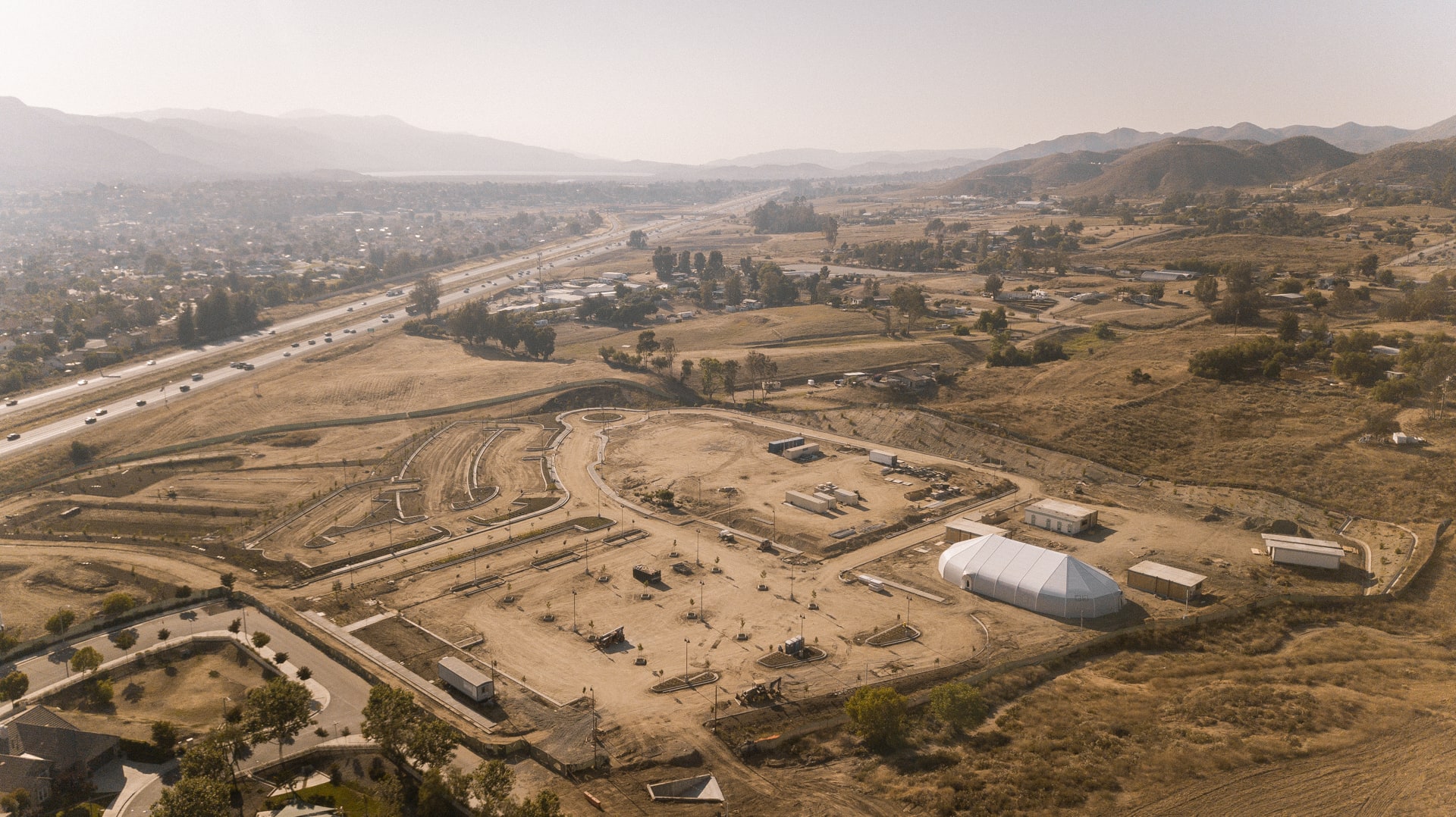 200 years ago, the first air balloon soared into the sky. And from the crash of the Hindenburg, until very recently, we had lost our ability to see land from the heights. Today, drone footage has a certain beauty revealing details easily missed when viewed at ground level.
Wherever you visit us, you'll find our strong commitments are:
to equip believers in such a way that their faith, knowledge and understanding of God is nurtured and deepened
for the strengths, passions and spiritual gifts of believers in our body to be used in such a way that a more complete composite of Jesus is manifest in our church than could ever be possible with a single man or woman
for believers in our body to speak regularly and with joy to others about the God who loves them so much and the Son whose righteousness has been made theirs
to disciple and train up men who'll demonstrate and speak of Christ in their homes, their workplace and their churches
to send men out to plant churches and strengthen existing ones
for our church and our people to be known throughout the valley as humble, loving and gracious without compromising the least bit of doctrinal truth
Investor Relations
The Church has issued bonds to finance or refinance Church improvements. To facilitate compliance with securities regulations, certain Church issuer information is publicly available and incorporated herein by reference here.